EBOOK DOWNLOAD
The ultimate book of virtual team checklists
Does the virtual get in the way of your team?
Set your team up for success with this highly informative eBook. These checklists are simple, practical and above all proven.
If you are working in, or expect to be working in a virtual team, this eBook can help you. The same goes for leading a virtual team. You'll also find the advice contained in the checklists useful if you are involved in HR and HRD.
Our checklists will: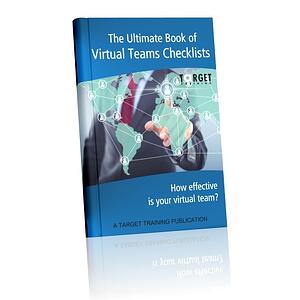 allow you to check your team's effectiveness

help you identify your main challenges

build accountability within your team

improve your teleconferences and online meetings

become aware of multicultural issues in teams