Are you working with American colleagues, clients, partners or suppliers?
With a collection of personal perspectives, practical advice and tools, this eBook will help you develop your skill as a small talker and equally help you understand why small talk is fundamental in American business.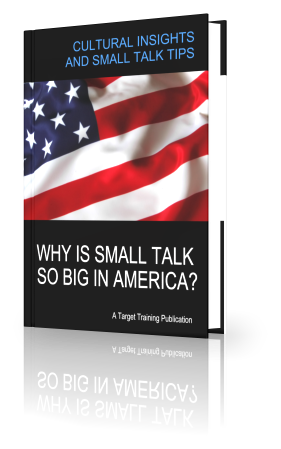 Is this eBook for you?
Besides cultural perspectives, insights and practical tips, this eBook answers the questions:
Are you a peach or a coconut?
What does 'friend' mean to an American?
Why is small talk never a waste of time in America?
What is the best question to ask to initiate small talk?

By Lindsay Whitworth
With a Master of Education degree in Curriculum and Instruction and training and coaching experience since 2006, Lindsay manages the needs of the client with a balanced theoretical and practical know-how based training solution. Lindsay excels in designing inspired and meaningful hands-on material that is relevant to their evolving international business needs and requirements. She is committed to delivering participant-focused training that fosters engagement, builds strategic confidence and optimizes performance.